There are many terms which have been used to coin the master cleanse diet since it's conception in 1941. The lemonade diet, lemonade cleanse, and maple syrup diet…to name a few. However, there is only one master cleanse diet recipe.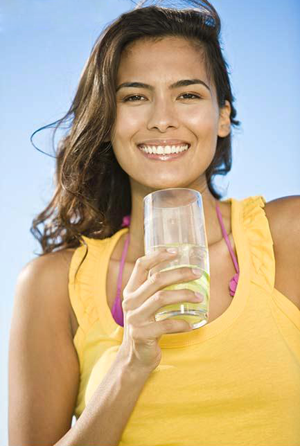 Invented by founder Stanley Burroughs, & created to treat ulcers and rid the body of toxins, the master cleanse diet has not faded out of culture over the course of 60+ years — it has only grown more popular; it has developed a larger public fan base and has gained more recognition and avid support from numerous dietitians and celebrities alike…because it has been time-proven to work! People all across the world have given the healthful master cleanse diet credit for their regained wellness and weight loss.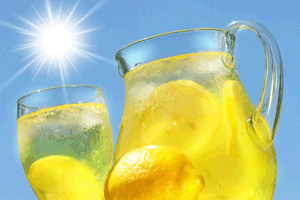 There's a simple master cleanse diet recipe to follow; although, a strict one. There has been some talk of a "new, improved" version of this diet. It is important to note that you cannot expect to obtain the same favorable benefits by using these methods — which are complete body detoxification & weight loss reduction. The original Master Cleanser book outlines the diet as a liquid only regimen where solid foods are not allowed.
Stanley Burroughs, creator of the lemonade diet, writes the following statement in the original Master Cleanser book.
Take from six to twelve glasses of the lemonade daily during the waking period. As you get hungry just have another glass of lemonade. NO OTHER FOOD SHOULD BE TAKEN DURING THE FULL PERIOD OF THE DIET. As this is a complete balance of minerals and vitamins, one does not suffer the pangs of hunger. Do not use vitamin pills.
The liquid master cleanse diet was meant to give the digestive tract a break from solid foods, eliminate hardened waste that has been stuck in the colon, cleanse the kidneys, burn stubborn fat deposits, and rid cravings associated with junk foods, drugs, & alcohol.
Six to twelve lemonade diet beverages are to be consumed daily. The original master cleanse diet includes the following recipe guidelines and ingredients.
One serving of the Master Cleanse Recipe, includes:
1/2 of a Squeezed Lemon

1-2 Tbsp of Organic, Grade B Maple Syrup
10 oz Purified Water

1/10 tsp of Cayenne Pepper

This recipe is used along with a salt water flush in the morning and an herbal laxative tea at night to help eliminate waste that has been lingering in the digestive tract.
For full master cleanse recipe instructions, please visit -
http://www.TheLemonadeSite.com/lemonade-diet-recipe.html
Tags: master cleanse diet, master cleanse diet recipe, the master cleanse