The Master Cleanse is commonly called the "Beyonce Diet" because of Beyonce's successful weight loss while following the diet in preparation for her role in "Dreamgirls".
She announced on the Oprah Winfrey show that she had shed 20 pounds with the aid of the Lemonade Diet.
The Beyonce diet or Master Cleanse is a 7-10 day lemonade detox diet that includes Cayenne Pepper, Grade B Maple Syrup, & Lemons mixed with 8 to 10 glasses of water a day. It is also very important to use an uniodized sea salt water flush and herbal laxative tea in conjunction with the lemonade mixture daily, as this will help with eliminating toxins from your body.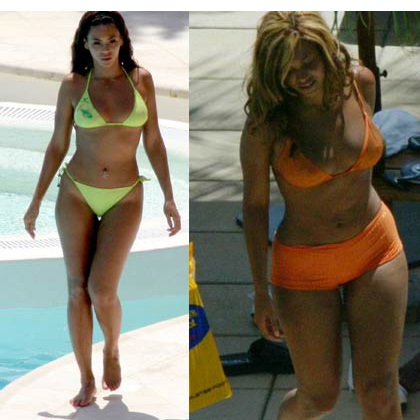 Preparing for the Beyonce Diet

You will need the following items to complete the full 7 to 10 days on the lemonade diet:
64 oz Grade B Maple Syrup
1 oz of Cayenne Pepper
28-40 Lemons
1 lb of UNIODIZED Sea Salt
Herbal Laxative Tea
32 oz Sports Bottle
1 Tablespoon Measure
1/8 Teaspoon Measure
Cutting Board
Sharp knife
Diabetics can substitute Grade B Maple Syrup for Agave or Molasses. Also, Cayenne pepper pills can be used instead of powder for the lemonade diet.


Beyonce Diet Recipe & Ingredients


Beyonce Diet – 1 Serving

1/2 lemon
1-2 tbsp of Grade B Maple Syrup
At least 1/10 tsp cayenne pepper
8-10 oz of purified water


Beyonce Diet – Average Day Mixture – 8 Servings

4 lemons
8-16 tbsp of Grade B Maple Syrup
1-2 tsp of cayenne pepper
2 Liters of purified water


For further lemonade diet recipe information for the Beyonce Diet cleanse, please visit:
TheLemonadeSite.com.
You can purchase the premade Master Cleanse Kits at the following link http://www.thelemonadesite.com/mckit.html.